CalHFA has finally releasedtheir ZIP Extra loan to FHA buyers. This is an amazing down paymentassistance program for first time homebuyers purchasing a single family primaryresidence. The program provides buyers with 3.5% of the total 1stmortgage amount plus an additional $6500 in assistance. The assistancecan be used for down payment and closing costs. The program can also becombined with the CalHFA ChDAP to offer qualified buyers an option that allowsthem to bring $0 to closing.
For information on qualifying guidelines, please contact Blake Eagal atSummit Funding at 209-259-0059 or [email protected]. Programsubject to change without notice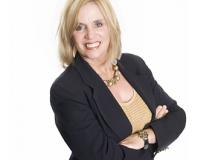 Julie was born and raised in Stockton CA, she married her high school sweetheart George and has 2 boys, Jarrett & Brett. She began her Real Estate Career in 1983. Through the years of working in r....