4 Benefits to Investing in Real Estate Today!
1. Cash Flow – a rental property offers monthly income to cover the mortgage and provide you with cash flow.
2. Build Equity – Monthly mortgage payments build equity, providing you with a financial gain when the houses appreciates.
3. Passive income – real estate as a long –term financial investment creates passive income once the mortgage is paid off.
4. Tax Benefits – interest payments, mortgage insurance and expenses related to your investment property can be claimed as tax deductions.
Now is a great time to purchase an investment property. Many tenants prefer renting homes from private owners over apartments with property management companies. Call me today to make your next move in finding the right investment property.
Need a quick home evaluation? Get on at www.yourorangevalehomevalue.com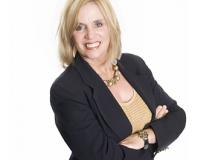 Julie was born and raised in Stockton CA, she married her high school sweetheart George and has 2 boys, Jarrett & Brett. She began her Real Estate Career in 1983. Through the years of working in r....